FREE ONLINE PULL-UP WORKSHOP
Learn how to achieve the  "seemingly impossible" pull-up!
Don't let the excuses of age, being "too heavy" or "not having enough time" hold you back any longer!
And stop saying you need to "get upper body strength first" before trying to learn a pull-up 😉🙃  (yeah... I see you!)
Angela will teach you her exact system to conquer your pull-up and transform your life... and it WON'T take a lot of time!
Register for the next FREE workshop!
October 8 2023 @ 12:00pm EST
This workshop is for ALL levels and abilities! So if you are struggling to get started, to conquer your first pull-up, or to get motivated, this workshop is perfect for you!
Why you can't miss this event
🔥 Break the Stereotypes:
Age, weight & strength are irrelevant when it comes to pull-ups. We will not only go over WHY but HOW to achieve your pull-up by learning the proven strategies to get stronger WHILE you are learning your pull-up, overcome limiting beliefs by teaching you what s actually holding you back so that you can embrace your true potential!
🔥 Learn from the "Oprah of Pull-ups" herself:
Angela Gargano is a 5x American Ninja Warrior who has helped over 500 women conquer their pull-up with her proven method! Tap into the secrets of Angela's success as she reveals the techniques that have transformed countless individuals into pull-up masters on record time. Get ready for a life-changing journey!
🔥 Correct Form Unveiled:
Discover the precise form and technique required for a flawless pull-up. Say goodbye to frustration and hello to progress as you master the art of this empowering exercise.
🔥 Drills for success:
Unlock a treasure trove of drills designed to accelerate your progress. From beginner-friendly exercises to advanced techniques, you'll have the tools you need to skyrocket your pull-up prowess (hint... the assisted pull-up bands just aren't gonna do it for ya!)
🔥 Put what you learn into practice:
I will take you through a pull-up drill workout! I am a huge believer in learning by DOING! Witness the power of this full-body exercise as we go through a warmup and workout. We will go through movements on and OFF the bar! There is so many things you can do even without a pull-up bar that will help you get to your goal FASTER! We'll be right there with you helping with form corrections and feedback LIVE!
🔥 Essential Equipment:
To maximize your participation, make sure you have a sturdy pull-up bar and dumbbells at your disposal. If you DON'T have a bar, you can still join in! There's so much we do OFF the bar, believe it or not! No weights? no problem! You can use water bottles!
Stay tuned for our guest announcement! 👀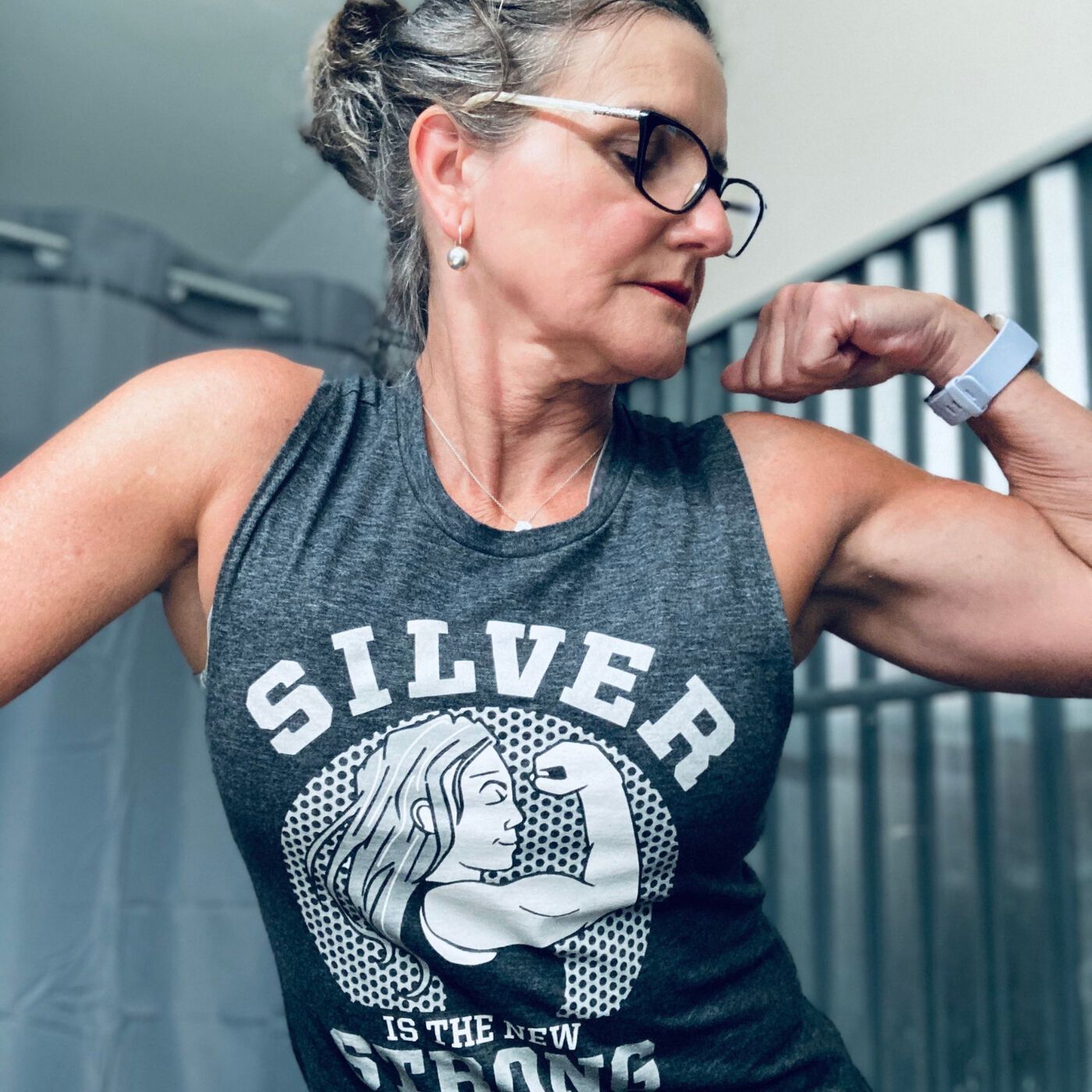 Teresa Burkett
a.k.a Homebody Trainer
Teresa Burkett lives just outside Columbus, Ohio in a little cabin in the woods with her husband. She has her own home gym, over 100k followers on Instagram and an ever-growing motivation to prove that strength can come at any age. At 63 years young, age is just a number!
FOLLOW TERESA ON IG
Ginny MacColl
At 63 years old, Ginny did her very first pull up and later competed on American Ninja Warrior, Season 9, 10, and 15, making history as the oldest person to complete an obstacle.
Now At 71 years old, Ginny continues to compete regionally in ninja competitions and local, state and national swim meets.
FOLLOW GINNY ON IG
You are NOT too old, you are NOT too heavy,
and it's NOT too late to get your pull-up!
Some people call me "The Oprah" of pull-ups...
I've helped hundreds of men and women get their pull-up, and now it's your turn.
Register for the next FREE workshop!
October 8 2023 @ 12:00pm EST
With the Pull-Up Revolution program, I was able to go from 4 to 7 pull ups in a month, and progressed to 10 in the following months when repeating the program. The quick feedback helped correct many of the issues I was running into, and helped me improve my numbers on the next strength test attempts. Nothing feels better than getting "unstuck" when trying to break into the next level. I highly recommend!
- Brian H.
The Pull Up Revolution program has been a game-changer for me. I'd tried to get pull-ups on my own in the past and never had success. I like that PUR is so comprehensive. I never realized mobility could be holding me back from getting pull-ups and when I was training on my own, I didn't truly understand how to progress or organize my training. With PUR, I feel confident that I'm training in a smart way and covering all the bases.
- Lynna B.
*LIABILITY & RELEASE FORM