I Missed the Deadline
I missed the deadline. 😩
I'm getting real with you today.
I missed a huge deadline last week...to be in the Wall Street Journal article all about pull-ups!
The article is crushing it, by the way! 😩
You see, when these reporters message you, they want you to give them info NOW, and their deadlines are always like...yesterday.
I am so disappointed. By the the time I gave her my two cents for the article, it was too late.
Another missed opportunity.
Another moment I felt disappointed in myself.
This would have been a HUGE opportunity, because this is what I do! I help women conquer the "unicorn" movement, the pull-up. 🦄💪🏼
I told my boyfriend how upset I was with myself, and that if only I had my shit together, I wouldn't miss out on opportunities. Like this.
He said, "what has to change for that to not happen again?"
He told me to sit in my frustrations so that I can make some changes.
I know that a big reason I have been missing these opportunities is because I am spending so much time in my business, trying to make it work, and trying to do it all, and it's holding me back.
So I took a moment to be frustrated and then told myself, it's time to be a CEO! It's time to own what I do and to help create a team to really help me so I don't miss an opportunity like that ever again.
Here's a few things I am doing to turn a missed opportunity into an opportunity to grow.
1. I am owning it and taking responsibility.
2. I am allowing myself to feel upset, angry, whatever it may be.
3. I am figuring out a few things that I can start dong at this very moment to stop that from happening again.
I'm sharing this with you because my goal is to be raw and real with you. Maybe you can even relate to this!
Maybe your missed opportunity was not working on your pull-up because life got in the way.
Maybe it was a missed deadline like me.
What's it going to take to finally make a change? What can you change so your life can get to be the way you want it to be?
Remember: the change starts with you!
Free Pull-Up Workshop - August 20
I met Ginny MacColl years ago when I was competing in local ninja warrior competitions and she has always inspired me. She got her first pull-up at the age of 63! And she competed on the most recent Ninja Warrior Competition at 71 years old! 🤯
I am pumped that she will be the Special Guest in my next FREE ONLINE PULL-UP WORKSHOP! Together with we'll be diving deep into the world of pull-ups, sharing our knowledge, and empowering you to take charge of your fitness journey.
I get SO many people who have told me that getting a pull-up is a major goal of theirs, but they have no idea where to start, or they're on the struggle bus BIG TIME when it comes to learning one.
We will teach you everything you need to know and how it's more than just a badass "unicorn" exercise that every women is wanting to learn 🦄
So who's in!? Who wants to join me and Ginny next Sunday!?
Click here for our video we did together this week!
In conclusion, Warriors, life offers both triumphs and missed chances. From the disappointment of huge article in the WSJ slipping by, I'm trying to change. I'm transitioning to a CEO mindset, I'm owning up, embracing emotions, and acting now.
Join me in turning setbacks into stepping stones.
Don't forget our Free Pull-Up Workshop on August 20 with Ginny MacColl, where we'll empower you on your fitness journey. Let's conquer change together!
Client Wins
Check Ashley! She got MULTIPLE Pull-ups in just TWO weeks of the Pull-up Revolution Program🤯
START YOUR PULL-UP JOURNEY HERE!
FREE HANG CHALLENGE
Thousands of you have signed up to hang with me for 30 Days! And to be honest, when it first got popular I was so shocked!
So my team and I took a TON of time to make a NEW and improved version:
✅ Better Videos, so you are clear on exactly how to hang and and different hang benefits
✅ Amazing PDF with a full calendar and we explain each hang in detail
✅ Bonus: we will send you email resources and accountability to your inbox!
Hanging is great to help your grip strength, posture and is the first step to your pull-up! It will take you less than 1 minute per day
Please note:
You can start this at ANY time and each month we will reward a luck special someone to get a FREE $50 Amazon Gift Card...all you have to do is literally hang and follow the instructions!
These are a few of my favorite things
Check out the products I use daily and those that have made tremendous impact in my life! I hope they'll help you too! From Books, Toe Spacers, to Equipment, Redlight, Protein Drinks & More!
PWRLIFT
Welcome my NEW Sponsor @drinkpwrlift
We talked a lot about important of protein today... WELL this drink has 10g of protein AND electrolytes! So it is a way healthier version of Gatorade AND has that additional protein that all you ladies are needling! So swap this for gatorade, powerade any of those super processed artificial drinks for something that taste just as good and is WAYY better for you!
For 20% off your Order! Use Code: AGARGANO20
*they are also doing FREE Shipping for 2+ Cases*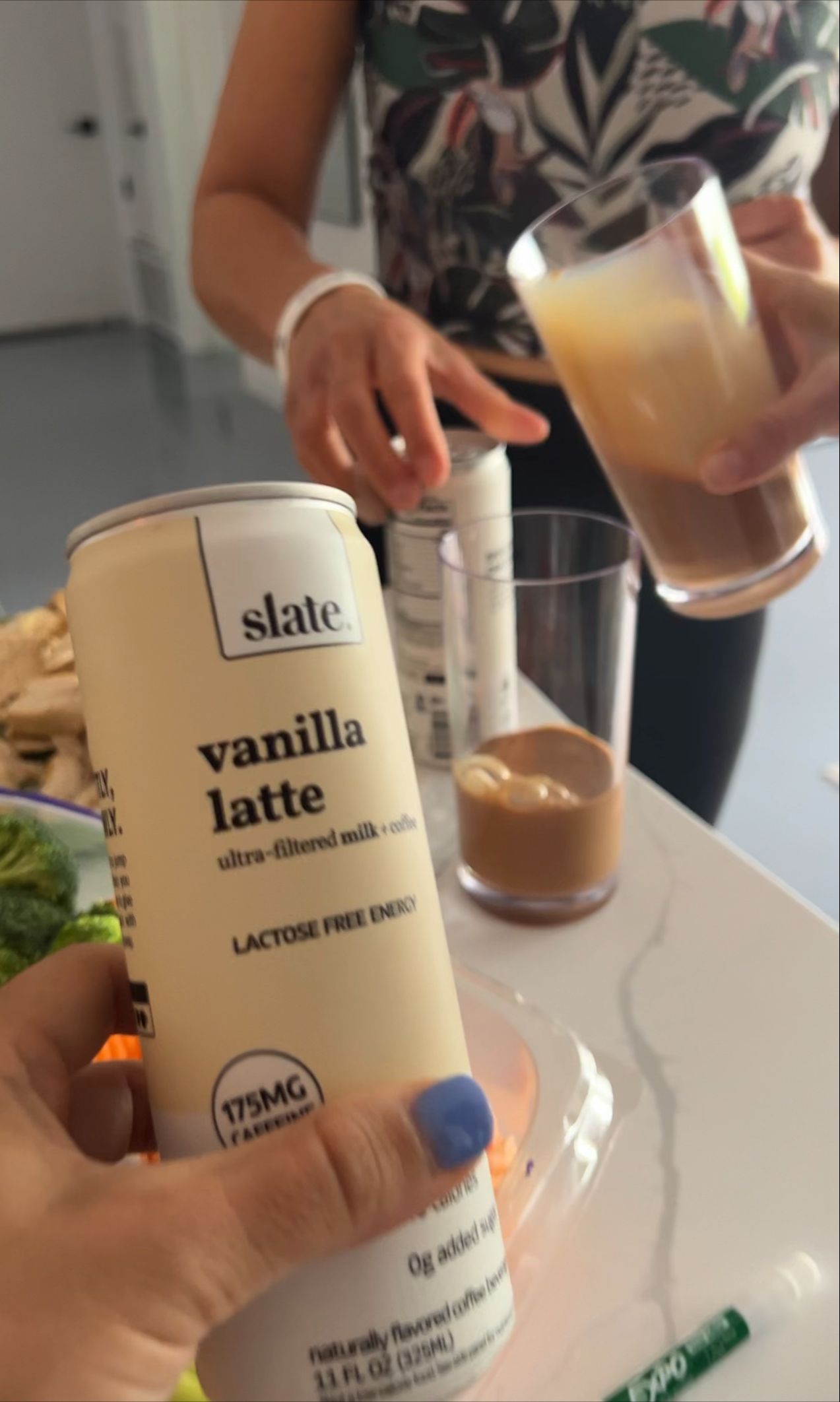 Slate Milk
You might see me drinking Slate Milk on my Stories on Instagram! I am OBSESSED! I am currently LOVING the Vanilla Latte AND French Vanilla Flavor!
20g of Protein in each can so it's perfect to hit those protein goals!
USE CODE: ANGELAG
for 15% OFF your Order
Merchandise
Had a LOT of request from you all about the Strong Feel Good Merch!
Use Code: JUSTBECAUSE for 10% OFF
Sale Ends March 7th
Hoodies, Tanks, Shirts
Oura Ring!
I have been using it to track my sleep, my HRV and also help with tracking my cycle. So many people are DIFFERENT with their energy levels and readiness! You can use this as data to determine what would be best for you specifically! I think it's much better than the Whoop! I think right now they have $50 off their Rose Gold Ring!
Pull-up Bar, Bands, Liquid Chalk
I keep getting asked about the equipment I use for pull-up! My at home bar is affordable, easy to use and sturdy! I also have a great recommendation for Assisted Pull-up Bands & Liquid Chalk!
You can Check them out by Clicking here
The Mountain is YOU!
I am obsessed with this book! All about self sabotage and how to conquer it! It's an easy read!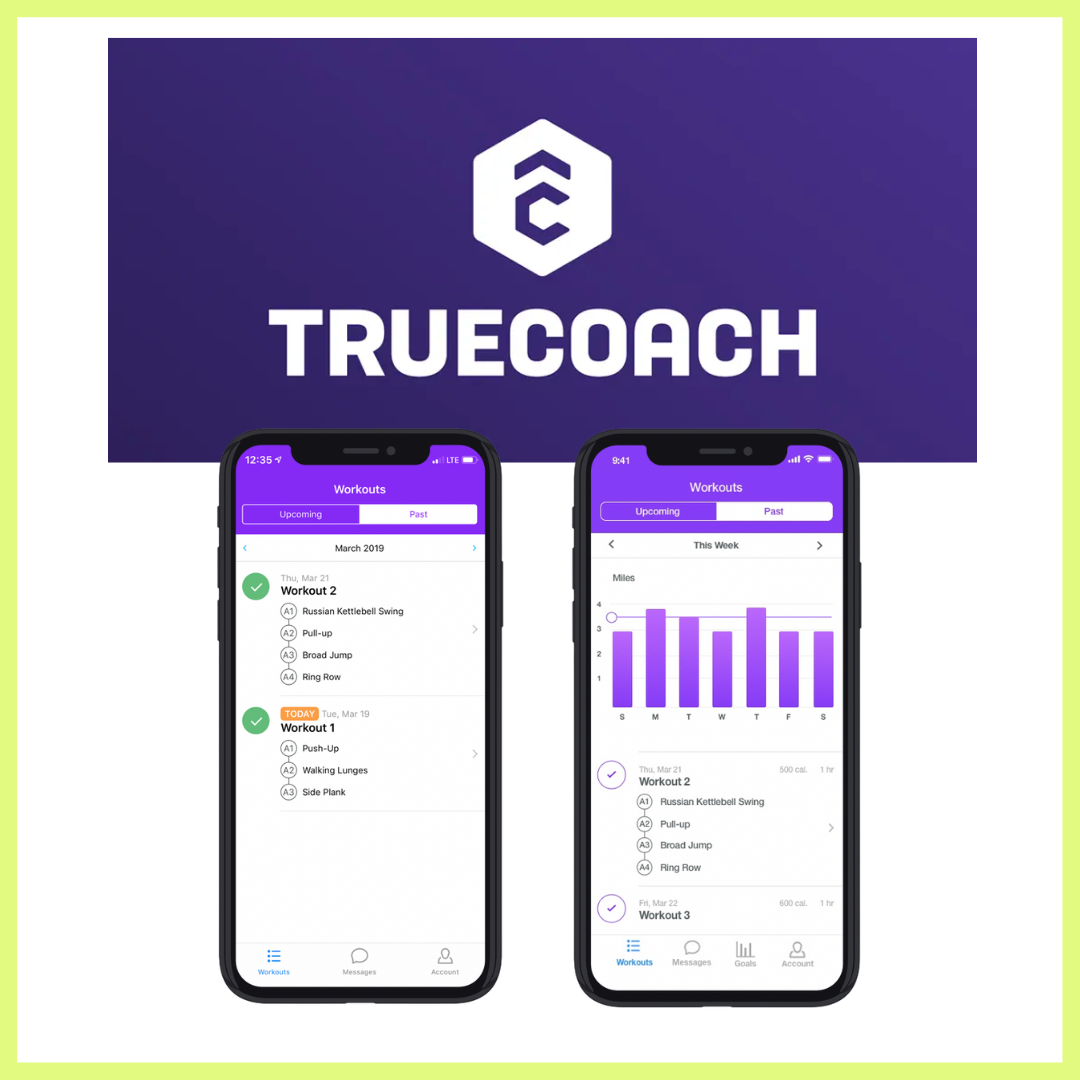 Truecoach
For any of my COACHES on here! STOP USING excel Spread sheets! I've been using TrueCoach for my clients programing since 2018 and its a GAME CHANGER
CLICK HERE to try it for 14 Days FREE and get $50 off your first month if you decide to sign-up!
TOE Spacers
I have Bunions...gross right? These toe spacers are great! I wear them every morning to help keep my toes in alignment and prevent and other issues! Its basically like a retainer for your toes!
Get ya Some Toe Spacers
https://spacermobility.rfrl.co/ropqy
Code: ANGELA393
Red Light Therapy!
Here is the Red light I am currently using! I will post more on benefits soon!
I particular use it to help with my circadian rhythm! It also has anti-inflammatory and anti aging properties!
USE CODE: ANGELAGARGANO