Your body has a way of telling you when "enough is enough"
Happy Monday, Crew!
Welcome to another Never Miss a Monday Email from yours truly, Angela Gargano. If you're new here, let me introduce myself. I send out an email every Monday with a FREE Workout (yes, literally), Motivation, details on Free Resources/Workshops I am hosting, AND Discounts to my favorite brands. I am a former biochemist turned fitness coach with over 10+ years of experience in the industry, both in-person and online. I've achieved titles like Miss Fitness America in 2016, competed on Ninja Warrior 5 times, overcome two 2x ACL knee injuries, and so much more. My goal with these emails is to inspire you and help you kick off your week on a positive note. So, let's get into it and hang out, figuratively and literally!
I have THREE topics that have resonated with me and several of my clients, and I'm sure you can relate.
1️⃣ If you don't slow down, your body will force you to 😅
Many of us believe that the more we do, the more successful we'll be. We fear that taking a moment to breathe might cause everything to fall apart. However, if your body feels sluggish, tired, or if your Oura Ring tells you that your readiness is in the red zone, pushing yourself too hard won't lead to success. In fact, it will only result in frustration, burnout, or even illness. Your body has a way of telling you when "enough is enough." It signals when it's tired of being tired and when you haven't taken enough time for self-care and joy. If you simply pause, breathe, and slow down, you'll realize that most of the worries you had are insignificant. By filling your own cup, you'll attract the things you've always desired. Personally, I still fall into the trap of burning myself out. I become obsessed with a project or work and neglect self-care. However, every time I do that, I end up getting sick (this time, it was hives, a sore throat, and exhaustion). So SLOW DOWN...
2️⃣ Something is better than nothing
Are you a perfectionist with an all-or-nothing mentality? I know I am sometimes. But here's the truth: when it comes to working out and life in general, doing something for your physical and mental health is better than doing nothing at all. Perhaps work was crazy, and you couldn't complete a full workout. Instead, you managed to do half of it, took a rest day, or went for a walk. Don't be disheartened if your schedule wasn't perfect and you had to make adjustments or cut things short. The goal is simply to do SOMETHING, even if it's not perfect. That something goes beyond the workout itself. It's about doing something for YOU, and that's a win. Remember to be less hard on yourself.
3️⃣ Simple things can literally change your life
One of my clients recently fell down the stairs. As we age, the risk of a fatal fall increases significantly. That's why I advocate for daily habits like hanging or working on pull-ups to reduce this risk and lead a longer life. But here's what I want to highlight: this client of mine is incredibly consistent. She shows up every day for her workouts, doing "something" each day. Because of her commitment to herself, she was able to recover and get back on her feet after the fall without any fatal consequences.
So, the underlying message here is to never forget about yourself. Stop being so hard on yourself when life throws obstacles your way, and remember that it's okay to slow down sometimes. It's called life, and you need to prioritize doing SOMETHING for yourself each day because you matter!


No Equipment Quickie Core Workout 💁🏻‍♀️
*NEW WORKOUT*
Beyond the Pull-Up Skill:




Lalita's pull-up journey proved to be more than just acquiring a new skill. It had a profound impact on various aspects of her life. She described feeling more connected to herself, as if the scattered pieces of her being were finally coming together. The training not only improved her physical prowess but also enhanced her ability to communicate within her own body. This newfound coherence extended beyond the pull-up bar, infusing her yoga practice and enriching her overall well-being.
Training the Mind:
One of the key takeaways from Lalita's pull-up journey was the power of the mind. By training herself to direct her attention and focus on her goals, she discovered the profound impact of positive thinking. Lalita emphasized the importance of believing in one's capabilities, highlighting the notion that our mindset plays a pivotal role in achieving success. Redirecting one's attention away from self-doubt and negative thoughts enables the path to accomplishment.

Check-Out Pull-up Revolution Program


*NEW & IMPROVED*
FREE HANG CHALLENGE

Literally thousands of you have signed up to hang with me for 30 Days! And to be honest, when it first got popular I was so shocked!
So my team and I took a TON of time to make a NEW and improved version:
✅Better Videos, so you are clear on exactly how to hang and and different hang benefits
✅Amazing PDF with a full calendar and we explain each hang in detail
✅Bonus: we will send you email resources and accountability to your inbox!
Hanging is great to help your grip strength, posture and is the first step to your pull-up! It will take you less than 1 minute per day
Please note:
You can start this at ANY time and each month we will reward a luck special someone to get a FREE $50 Amazon Gift Card...all you have to do is literally hang and follow the instructions!
These are a few of my favorite things
Check out the products I use daily and those that have made tremendous impact in my life! I hope they'll help you too! From Books, Toe Spacers, to Equipment, Redlight, Protein Drinks & More!
MEMORE
So you might be seeing me post a lot about Memore green powder lately! And that's because its not only an amazing quality green product but it also has 100% Serving of Greens (most products only have 25%), it taste great warm & cold AND... DRUM ROLL PLEASE.. its actually affordable lol most green packets are so expensive its annoying haha


Use Code: ANGELA for a discount
Link: www.yourmemore.com/angela
PWRLIFT
Welcome my NEW Sponsor @drinkpwrlift
We talked a lot about important of protein today... WELL this drink has 10g of protein AND electrolytes! So it is a way healthier version of Gatorade AND has that additional protein that all you ladies are needling! So swap this for gatorade, powerade any of those super processed artificial drinks for something that taste just as good and is WAYY better for you!
For 20% off your Order! Use Code: AGARGANO20
*they are also doing FREE Shipping for 2+ Cases*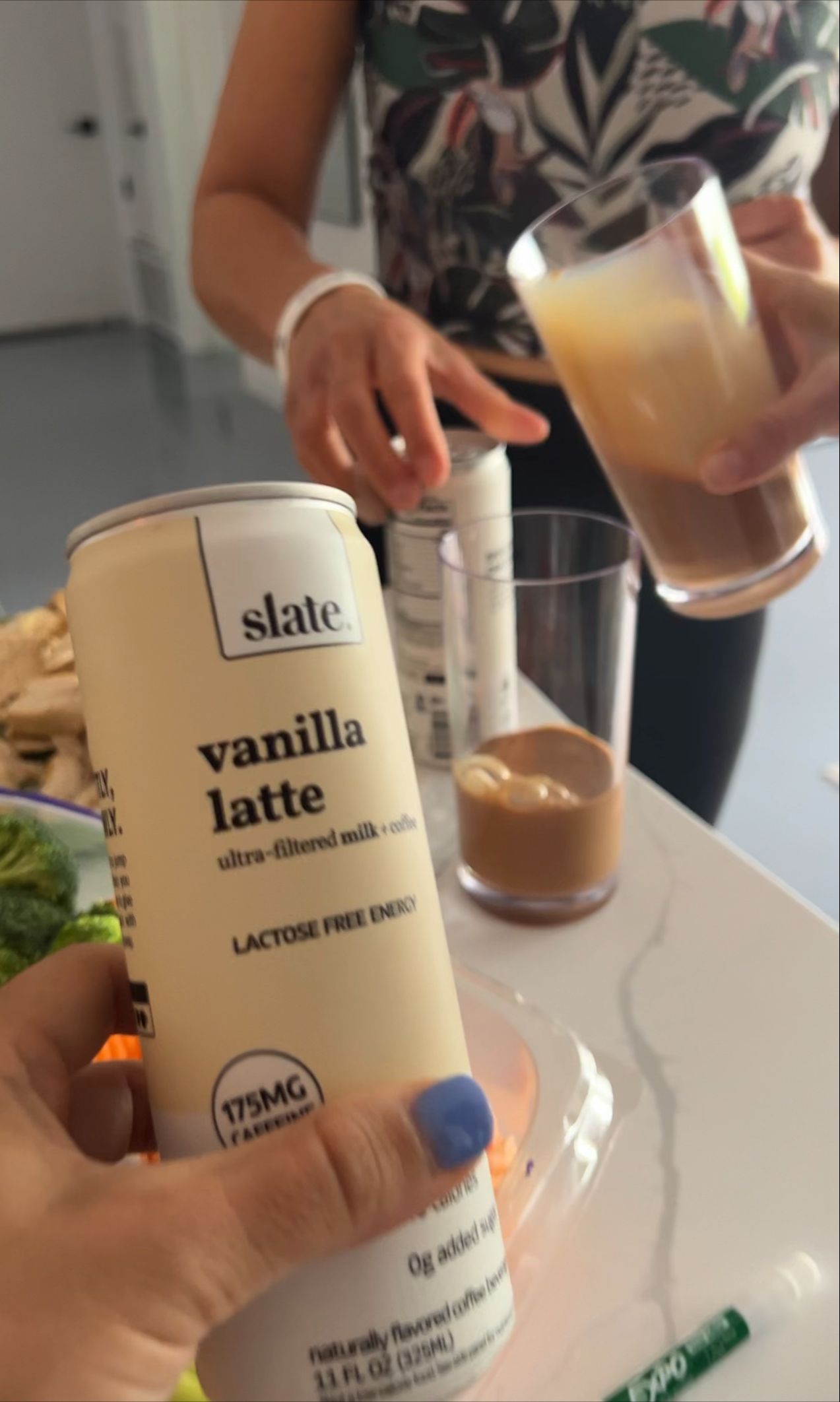 Slate Milk
You might see me drinking Slate Milk on my Stories on Instagram! I am OBSESSED! I am currently LOVING the Vanilla Latte AND French Vanilla Flavor!
20g of Protein in each can so it's perfect to hit those protein goals!
USE CODE: ANGELAG
for 15% OFF your Order
Merchandise
Had a LOT of request from you all about the Strong Feel Good Merch!
Use Code: JUSTBECAUSE for 10% OFF
Sale Ends March 7th
Hoodies, Tanks, Shirts
Oura Ring!
I have been using it to track my sleep, my HRV and also help with tracking my cycle. So many people are DIFFERENT with their energy levels and readiness! You can use this as data to determine what would be best for you specifically! I think it's much better than the Whoop! I think right now they have $50 off their Rose Gold Ring!
Pull-up Bar, Bands, Liquid Chalk
I keep getting asked about the equipment I use for pull-up! My at home bar is affordable, easy to use and sturdy! I also have a great recommendation for Assisted Pull-up Bands & Liquid Chalk!
You can Check them out by Clicking here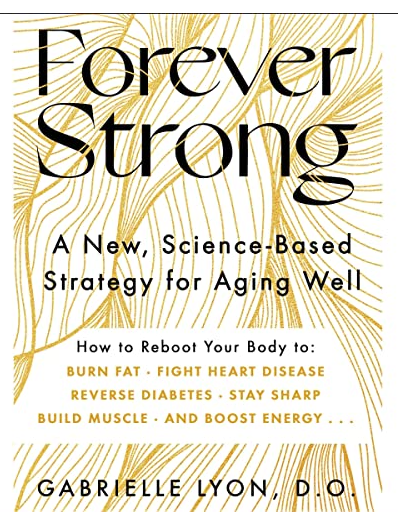 FOREVER STRONG
Pre-Order this book from my friend Dr. Gabrielle Lyons!
Dr. Lyons offers an easy-to-follow food, fitness, and self-care program anchored in evidence and pioneering research that teaches you how to optimize muscle—no matter your age or health background. Discover how to overcome everything from obesity to autoimmune disorders and avoid diseases like Alzheimer's, hypertension, and diabetes by following Dr. Lyon's powerful new approach to becoming forever strong.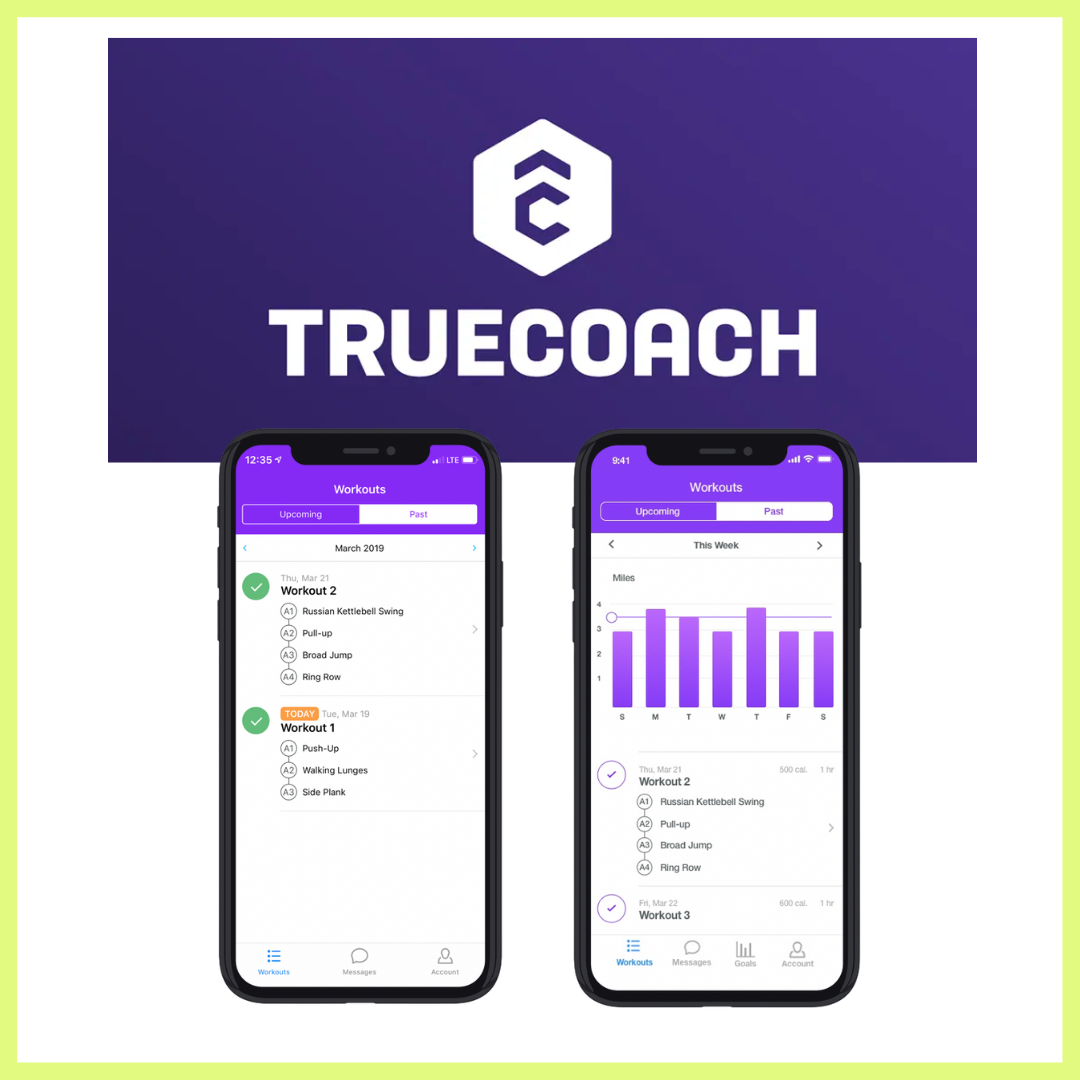 Truecoach
For any of my COACHES on here! STOP USING excel Spread sheets! I've been using TrueCoach for my clients programing since 2018 and its a GAME CHANGER
CLICK HERE to try it for 14 Days FREE and get $50 off your first month if you decide to sign-up!
TOE Spacers
I have Bunions...gross right? These toe spacers are great! I wear them every morning to help keep my toes in alignment and prevent and other issues! Its basically like a retainer for your toes!
Get ya Some Toe Spacers
https://spacermobility.rfrl.co/ropqy
Code: ANGELA393
Red Light Therapy!
Here is the Red light I am currently using! I will post more on benefits soon!
I particular use it to help with my circadian rhythm! It also has anti-inflammatory and anti aging properties!
USE CODE: ANGELAGARGANO