I'm moving again 😅
Yes, it's true. If you've been on this adventure with me for awhile you've known that I have literally been ALL over haha, but Austin is definitely where I want to stay!
So I wanted to take today to go through a quick recap of well...life. It's been a journey!
1990-2008: Byram, New Jersey
Where I was born, the only thing that is known there is a place called Wild West City. While I am a "Jersey Girl" I didn't live by anywhere that was very Jersey. Not in a city, not by the shore, I literally was in the woods right near Pennsylvania
2008-2018: Rhode Island
I moved to Rhode Island to go to school for Biological Chemistry (I have a degree in that), I think stayed and worked at Brown University, Followed by a pharmaceutical company named Genzyme. When I quit…I was working at a Gymnastics Gym Called Dream Big Gymnastics and started training the adults of the parents of the gymnastics students! One thing lead to another and I wound up opening my own gym Called AGAthletics
2018-2019: New Jersey
The in-between of shutting down my gym was tough! The non-glamourous side of. Business is putting all your money into something being in thousands of dollars in debt. It takes time to "make" money for business, so don't be fooled. So I headed to NJ for a year to live in my dads basement lol. Again not glamorous. I took advantage of living rent free and trained into the city every morning 4am to learn from the best of the best
2019-2020: NYC
I got my shit together, created a solid business, starting making six figures teaching pull-ups and training online, brand deals, booking modeling gigs! Worked at an up and coming gym in the city. Got approved for an Apartment in the city (which isn't easy)
2020-2021: NYC/NJ (again)
Pandemic hit! I stuck it out in the city for half of the year and it was an EXPERIENCE. Seeing the empty city streets, banging on pots and pans at 5pm each night to celebrate the nurses, building up my business in my small studio apartment and teaching millions of people from all over the world on Womens Health.
I realized I could get out of the apartment and live closer to my mom in NJ, save money, so I got an apartment in NJ close to her, in an area I didn't love BUT had more room to breathe
2021-2022: Nomadic
Sold everything on Facebook market place and began my journey to travel cross country. Lived with TWO Guys in Colorado for awhile and continued tons of adventures.
2022-2023: Austin
During the Pandemic and my Nomadic days I would go to Austin to workout at Onnit. Get Airbnb's to live more normal life, each time I came here I kept extending my stays. So finally literally ON New Years 2022…I said fuck it..this is HOME. I got an appartment in a day, had no furniture for probably a month.
2023: Austin
I found my Home location and now I wanted to be right next to the water. It brings me peace, clarity. I found a spot RIGHT next to the spot I run and meditate on the dock each morning. My next goal is to stay there BUT in the next few years look for a home and be grounded
I'm sharing this because I think the messy parts are the most beautiful parts of life. Through all those years and places I lived I found myself. I learned a lot and I think the most important thing for me…was I took a LOT of chances. Things were uncomfortable, but all leading to where I am at this very moment.
Feel free to reply and tell me about YOUR journeys! I would love to know about any adventures you had!
1:1 Coaching
I'm opening 5 more spots! I'm raising my prices in 2023. I don't offer discounts on coaching BUT for December I am doing something special
I am going to send who ever sign-ups a FREE Gift Package will ALL my favorite things (Strong Feels Good Merch, My favorite supplements, books etc)
First step is to Apply, IF I feel like we are good fit I will set-up a free 1:1 consultation call. After you sign up (you will be at 2022 rate) I will get together a gift package before we start.
Please note: You do not HAVE to start the 1:1 in December! The holiday season is crazy, but you sign up now you CAN start in 2023!
Free things that ROCK
✅ Never Miss a Monday FREE Workouts
✅ New Community:
We will be moving OFF Facebook! I have been blocked from it and it's time to create a NEW space for us all at Mighty Networks. Click here to join!
These are a few of my favorite things
These are some things that have greatly impacted my life or that I use daily!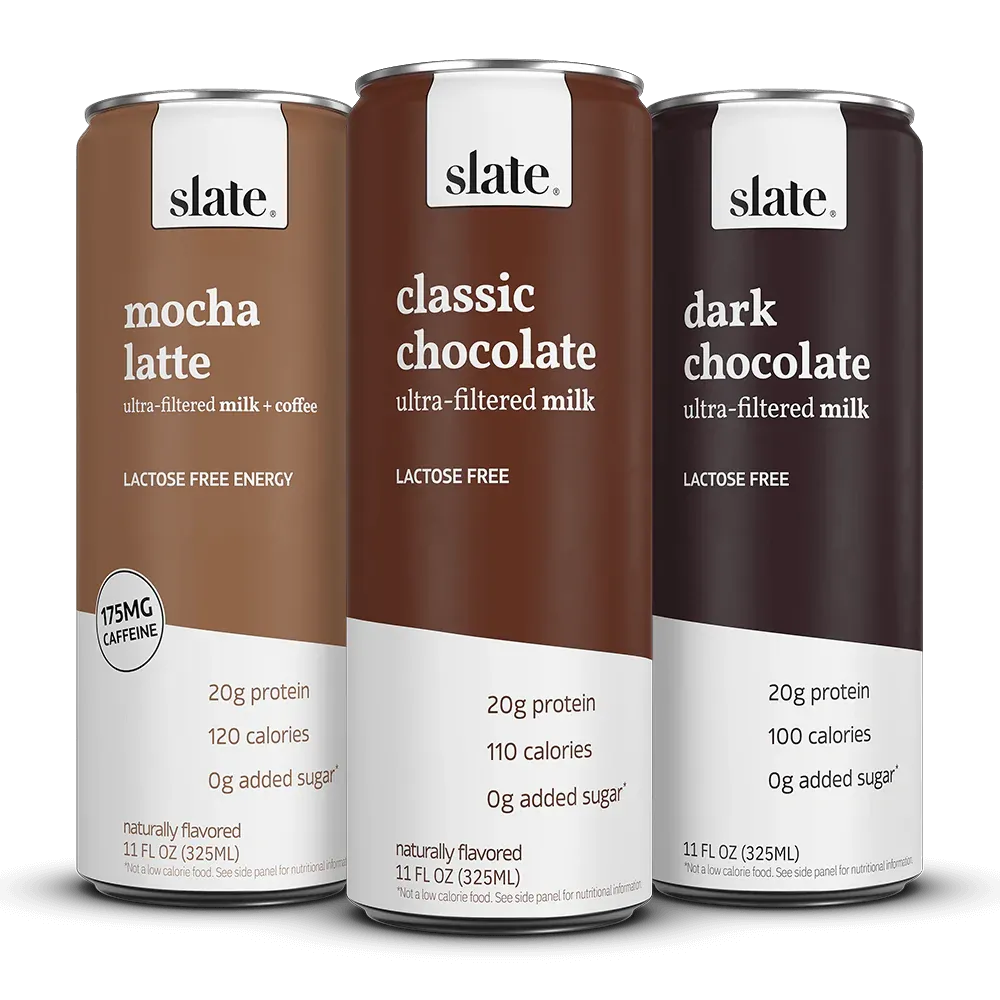 Slate Choclate Milk!
Super pumped to be an OFFICIAL Partner with SlateMilk and Slatemilk Athlete! What is Slate? It's ultra-filtered lactose free Milk! The creators of this company LOVED choclate milk (as do I), but they kept getting frustrated with how gross the ingredients where and they were also lactose and tolerant! Slate is ultra-filtered AND has 20g of protein! It literally so freaking good ! Check them out below!
The Mountain is YOU!
I am obsessed with this book! All about self sabotage and how to conquer it! It's an easy read!
Water Filter System
Tap water has so many contaminates in it! I keep having to lug heavy gallons of water up three flights of stairs in my apartment before I finally invested in this filter! It's super cute, easy to use, affordable, and the filters last 6 months to a year
Check out Filter HERE (I think its on Sale)
TOE Spacers
I have Bunions...gross right? These toe spacers are great! I wear them every morning to help keep my toes in alignment and prevent and other issues! Its basically like a retainer for your toes!
Get ya Some Toe Spacers
https://spacermobility.rfrl.co/ropqy
Code: ANGELA393